Online torrent downloader is a gateway between BitTorrent network and you. All your activity is on behalf of the web downloader and you are absolutely anonymous.You do not need any bittorrent client like utorrent in your PC.The torrent get downloaded in the server and you can use download manager or browser to download the completed file.The main benefit using this service is that you can download torrent online despite your ISP's restriction since IP is hidden from bittorrent network.Similarly you do not need to leave your PC open for a torrent that have less seeder and takes time to download.
First you need to search and download .torrent file by using a bittorrent search engine like torrent.ws torrentz.eu, mininova.org or piratebay.org, some of online torrent downloader accepts magnet link of torrent as well.Then, you need to upload this to online torrent downloader and you can download the completed file from the server.

List of Free best anonymous torrent downloader
ZbigZ is one of the best online torrent downloader for downloading torrent files with high speed and less complexities. It is mostly  recommend since it does not require login and also of its high speed torrent caching for a free user like me but there is limitation of 150Kbps max for free user.
Features :
Download resume
Maximum torrent size 1 Gb
Download limitation 150 Kbps
2 Simultaneous Download
For Registered User
Two torrents stored in server
Torrent downloaded files will be available in account for 7 days
Personal account (only for registered user )
More features can be unlocked by paying fees.
2. Boxopus : Download torrent to dropbox
The boxopus is online torrent client same as that of zbligz.You just need to upload the torrent file. Boxopus will download torrent online to your dropbox folder.If you don't have a dropbox account, make it from here .
Then you need to install dropbox on your PC and you will receive the downloaded file there.First you need to download the .torrent file to your PC and upload the this file to boxoplus. Boxoplus server will download your file to your boxoplus folder in your dropbox.However,you have to copy the downloaded file to your computer within 24 hours after the torrent download is completed or else it will be removed from the folder.
It is a relatively new site.You need to register on the site with your Facebook, Twitter, or Dropbox account. if you don't want to register by this accounts, you'll require an invitation code. There is a file size limitation of 2 Gb/torrent.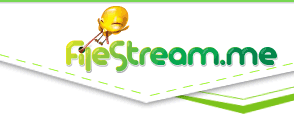 Filestream.me is an online torrent client which is giving away free 4 GB torrent caching Bandwidth.You can use multiple account for Unlimited torrent download. Downloading speed is a bit fluctuating It can give upto 1MBPS but may fall to 200-300KBPS. You need to signup for downloading torrents.
Feature:
4GB of storage, up to 1TB of transit storage
Downloaded files available for 3 days
Single torrent's size limit – 5 GB
Two simultaneous torrent downloads
unlimited Download/upload speed
unlimited bandwidth
Download resuming – yes
Total amount of downloads from network, GB/month – unlimited
Total amount of downloads from Premium-sites, GB/month – 10 GB
ADs in member's cabinet – yes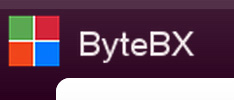 A free account on ByteBX is have storage up to 2.5 gb and the files are available for five days only. Free users can only get only one simultaneous download at a time with a speed  of 100 Kbps. Premium credits can be earned by referring to your friends
Feature :
Storage  : 2.5 GB
Download / Upload speed : 100 Kb/s
Archiving before download
Uninterrupted uploading
Video & Music streaming
Simultaneous downloads  : 1
Torrents storage period  : 5 days

Need facebook,gmail or weibo account to activate this service.
Free users are allowed 5 torrent downloads and storage of 1 GB. Torrent should be downloaded within a day. You can make payment through BitCoins,if you like to have a plan
features in free plan :
Storage    1024 MB
Torrents    5
Torrent size    1024 MB
Torrent available 1 day
Furk.net is also a free online torrenting site. First you need to Register here . It's free to register but you need to provide an Invitation code to register. if you don't have an invitation code, then sign up using facebook . Make sure to login to facebook and it will sync your account with facebook. The speed is 600 KBps average .
Free account Limitation : B/W: 1 GB/d or 5 GB/w
Limit per month is 250 GB
Furk.Net has a further limitation – you can only download files of about 700 Mb, you'll be asked to buy premium membership after that. Although they have mention that there is  no limitation of the file size, they limit you while you download file as  a free user. However, it's  good one, if you are going to download movies/file of small size.
Bypass the limitation of furk.net
When your torrent is downloaded then click on it.
After clicking on downloaded torrent, it will redirect you to new page which will have Play button on it, click on Play, a playlist will be downloaded.
Open the playlist with Notepad
You will find the link of your actual file under < location >  tag Then copy the location path to any downloader or browser and that can be downloaded without limitation
Put.io is also web based torrent downloader but Currently free accounts is closed but you can submit email for alert when free plan is resumed.
A simple web interface  with a good free plan. Put.io servers are have very good network. You can paste the magnet link and within few minute, its ready. Then that can be  downloaded via any downloader or browser.
Features
Cloud torrent application
MP4 converter
Ability to schedule torrent downloads via RSS feed
Video streaming (Browser and other internet steam)
Disclaimer: Most of educational institutes and corporate organizations like banks and financial, insurance organizations blocks torrent downloads so you have to respect their rules.
noobstogeek.com does not condone illegal sharing of copyrighted material. Although P2P file sharing technology is completely legal but  many of the files traded through P2P are indeed copyrighted.
Copyright : The icons and pictures in this post are copyright of the respective owners.